Art of Fighting is a trilogy of competitive fighting game titles that were released for the Neo Geo platform in the early 1990s. It was the second fighting game franchise created by SNK, following the Fatal Fury series and is set in the same fictional universe. The original Art of Fighting was released in 1992, followed by two sequels: Art of Fighting 2 (龍虎の拳2, Ryūko no Ken 2?) in 1994 and The Path of the Warrior: Art of Fighting 3 (ART OF FIGHTING 龍虎の拳 外伝, Ryūko no Ken Gaiden?) in 1996. While no sequel has been produced since the third game, the characters have survived through their inclusion in The King of Fighters series.
Featured Video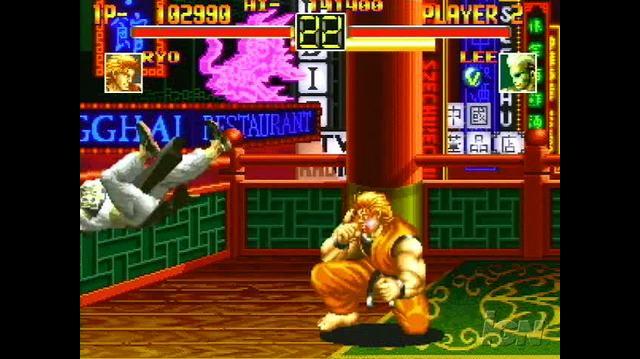 Ad blocker interference detected!
Wikia is a free-to-use site that makes money from advertising. We have a modified experience for viewers using ad blockers

Wikia is not accessible if you've made further modifications. Remove the custom ad blocker rule(s) and the page will load as expected.