| | |
| --- | --- |
| | This article needs suitable references, either from appropriate primary sources or trusted third-party sources. (February 2010) |
Battleswarm: Field of Honor is a free to play first person shooter/real time strategy[4] game developed by Game World Tech.[5] Battleswarm features an item mall which uses Reality Gaps e-currency called "MetaTIX".[6] Battleswarm was officially launched on November 19, 2009.
Gameplay
Battleswarm is a rated T MMO style free to play game that uses both an in-game currency, as well as an out of game currency known and MetaTIX. It has a unique game play concept where it pits two genres of game play against one another in a survival for the fittest.
It takes place on a foreign planet during a catastrophic war between humans, and a race of bugs. The humans are played by first and third person shooters, and the bugs are commanded by real time strategist.
This game has both pvp and pve game play, and has a large selection of game types and maps.
If you wish to learn more, you can visit their website listed below.
http://www.battleswarm.net/game/
Featured Videos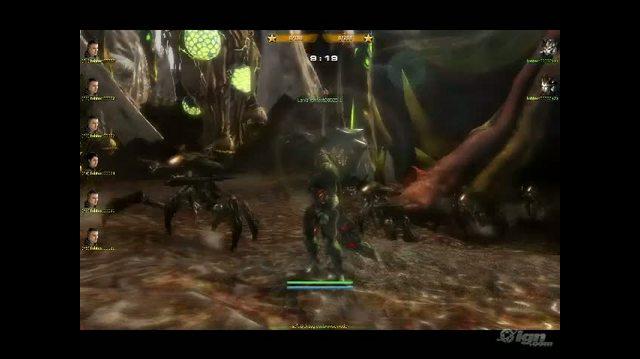 See more videos
References
External links
This Strategy video game article is a stub. You can help by adding to it.


Stubs are articles that writers have begun work on, but are not yet complete enough to be considered finished articles.