Ad blocker interference detected!
Wikia is a free-to-use site that makes money from advertising. We have a modified experience for viewers using ad blockers

Wikia is not accessible if you've made further modifications. Remove the custom ad blocker rule(s) and the page will load as expected.
Well we've narrowed down the candidates from E3 and now it's time to pick the Wikia Gaming Community's favorite game of the show! The candidates are below, but you're welcome to propose a game we missed by clicking "Other" and leaving the game's name in the comments. We'll tally all the votes and declare the winner on Monday, so make sure to get your vote in before then!
Note: We had a little oversite and didn't include a category applicable for Metal Gear Solid V: The Phantom Pain, but we recieved enough requests for it that we've decided to put it in the finals as well.
And the winner is...
With 44 votes, Super Smash Bros. Wii U/3DS is the Wikia Gaming community's Best of E3 winner!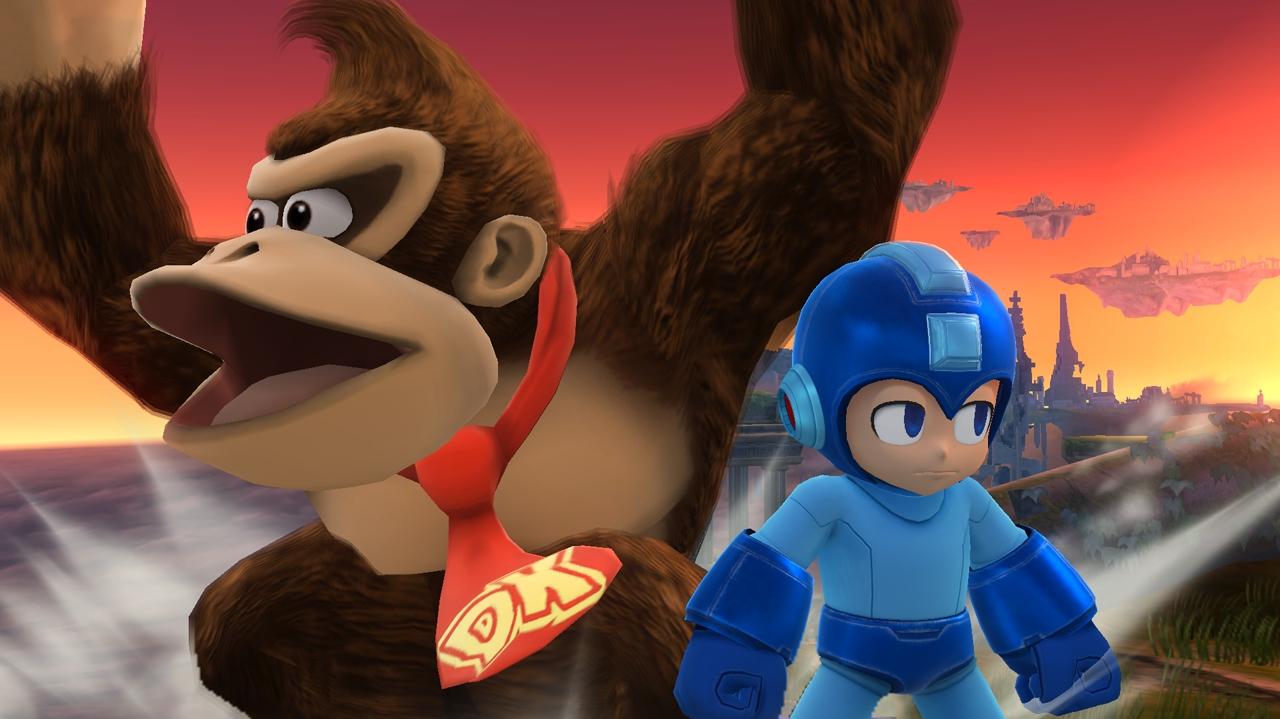 The runners up were:
-FFXV with 22 votes.
-A Tie between Destiny and Elder Scrolls Online with 20 votes each.
-And Metal Gear Solid V: The Phantom Pain with 16 votes.
-A lot of other games were suggested in the "Other" category, most notably Watch Dogs, which had the most write in votes by a large margin.

Thanks to everyone for participating!
Best of E3 2013
| Picture | Game Name | Info |
| --- | --- | --- |
| | Destiny | Bungie's newest IP takes to the stars in an constantly evolving, online multiplayer first-person shooter. |
| | DuckTales Remastered | Capcom's HD Remix of the classic DuckTales game has a lot of retro gamers excited to play it all over again. |
| | The Elder Scrolls Online | An entirely new chapter of Elder Scrolls history will be revealed in this ambitious world, set a millennium before the events of Skyrim. |
| | Final Fantasy XV | Originally known as Final Fantasy Versus XIII, the action packed trailer that debuted at E3 won a lot of people over. |
| | Mario Kart 8 | Nintendo's big racer adds inverted tracks and brings back all of the favorite parts of the previous games. |
| | Metal Gear Solid V: The Phantom Pain | The newest entry in Hideo Kojima's sprawling, action packed franchise looks set to outdo its predecessors and while revealing the histories of several major characters. |
| | Pikimin 3 | Olimar is out, but three adorable new astronauts have arrived to collect fruit with the help of the Pikimin and gather food for their home planet. |
| | Secret Ponchos | A wild west twin stick shooter, Secret Ponchos features deeper gameplay than the average shooter, adding weapon stamina and manual reloading. |
| | Super Smash Bros. Wii U | Nintendo's system seller, Mega Man, the Villager from Animal Crossing, and the Trainer from Wii Fit were all announced at E3. |